With my last three series - Zen Dot Energy, Unseen Universes, and Worlds Collide - I decided to devote some time to assembling them into high quality, professional art books that could be purchased through my website or at exhibitions. Publishing your own art book is a rewarding process, and the final product is a great way to market your work. Anyone with the proper software can do the same, and there are lots of printers available online who will offer quotes and assist with any production-related questions.
In the initial phases, it's important to decide on dimensions, paper type, length, and various other elements all of which will determine the final cost. Higher quality paper and hardcover books will obviously be more expensive than a paperback with thinner paper. However, sometimes the extra costs are worth it in the end.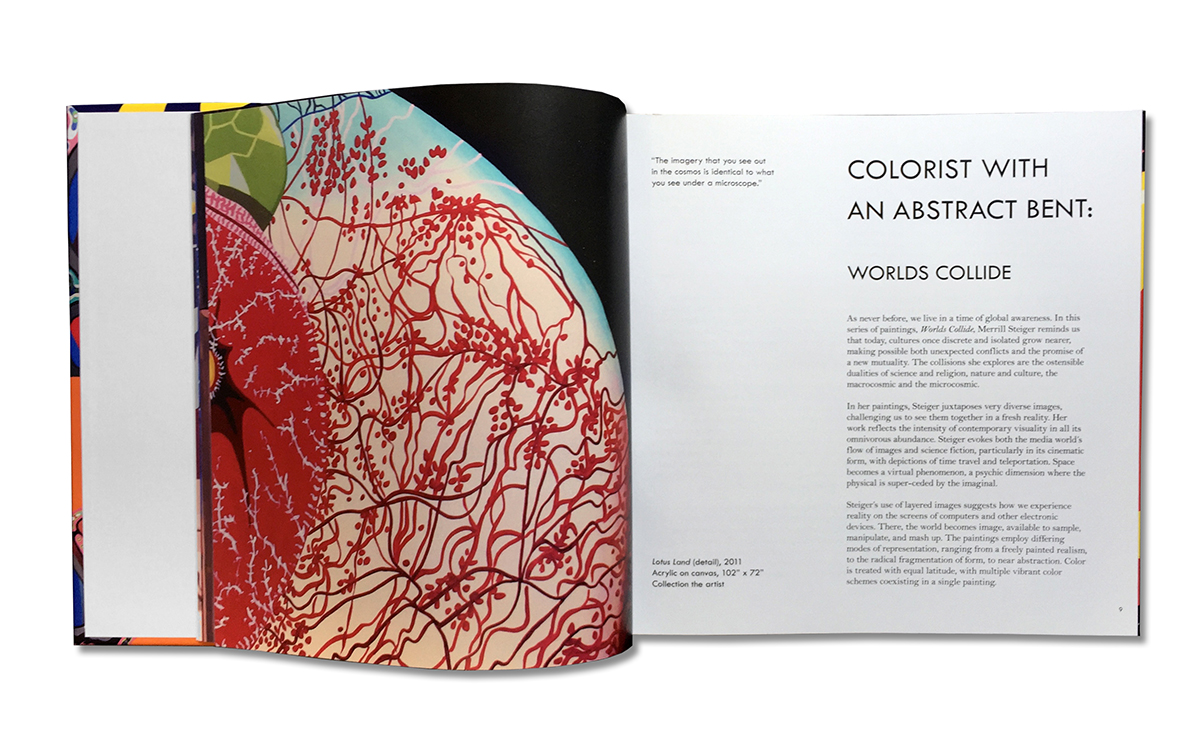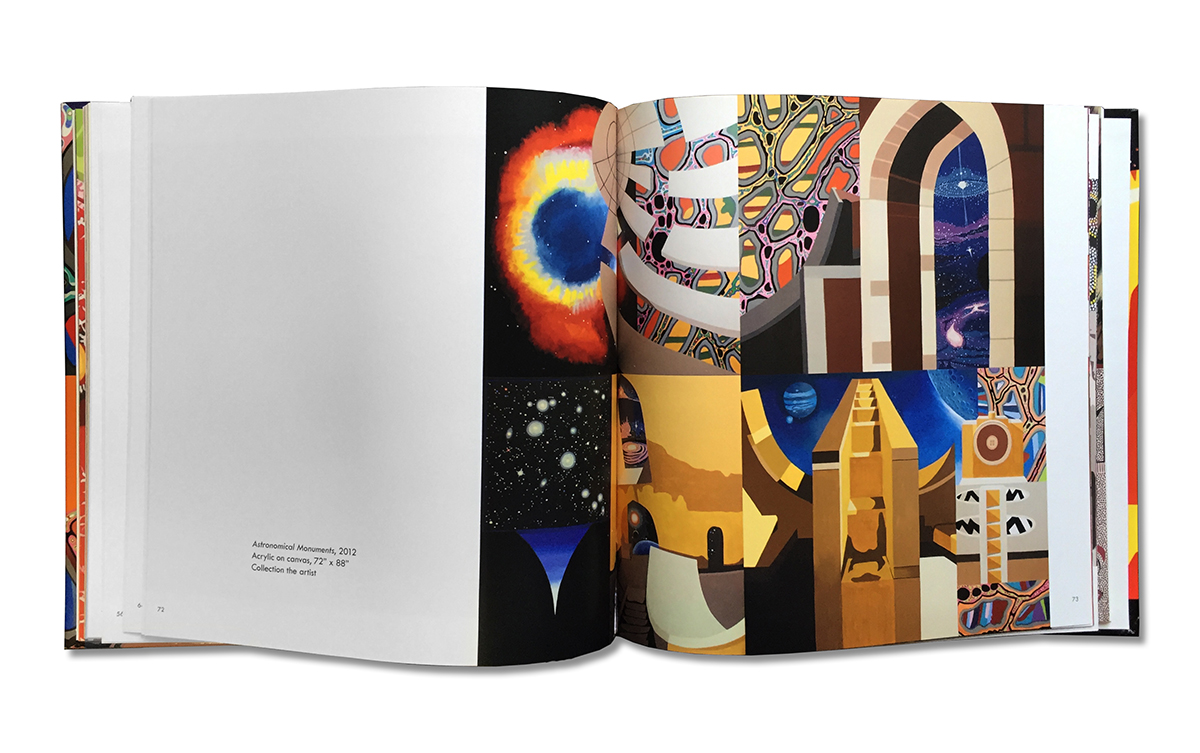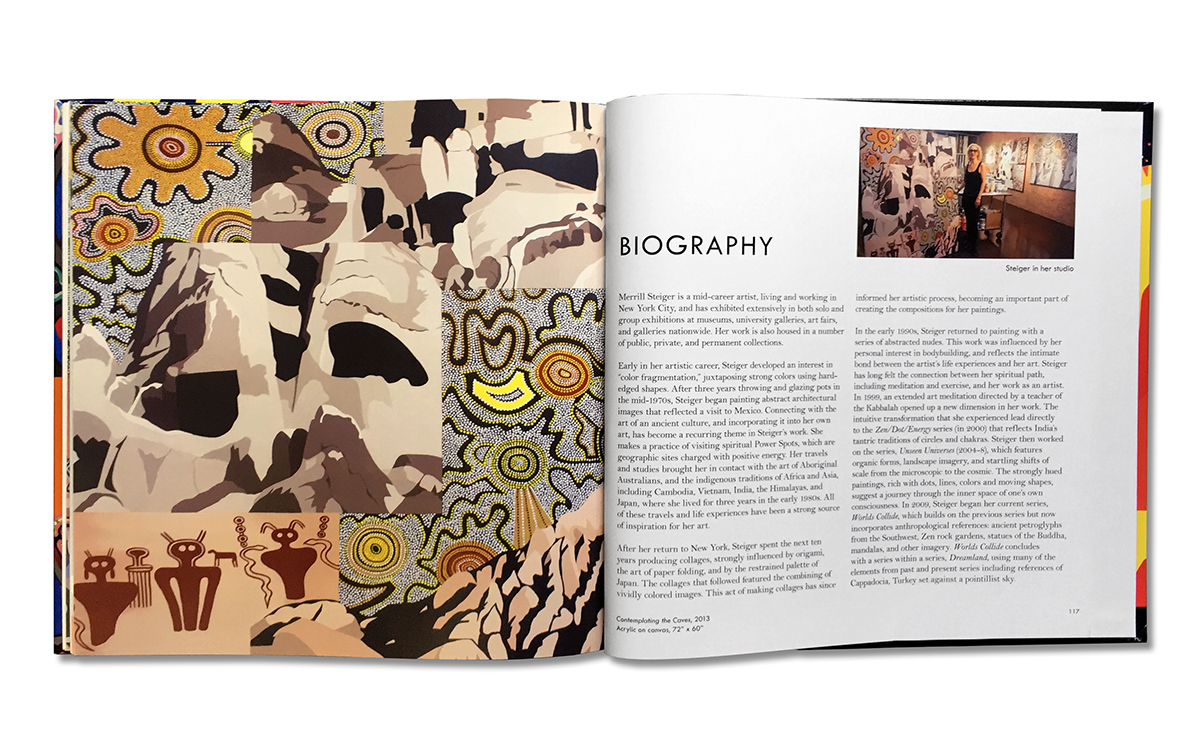 In designing, it's always important to look at other art and photography books for inspiration to see how others have assembled artwork into book form. One that figured strongly into my design process was Elizabeth Murray's stunning retrospective book published by the Museum of Modern Art. The common order for these books includes introductions and artist statements at the beginning, followed by the artworks themselves, and an index of plates at the end, reiterating the title, size, and date for each piece. An interview is another great way to explore the mind of the artist and offer the audience more insights into the creative process. A resume and biography at the end are helpful to include as well for added reference.
If you're new to Adobe software, in particular InDesign, the internet has a wealth of resources for beginners to jump into the program and get designing. Here are just a few:
Tuts: Beginners Guide to InDesign
Skillshare: Basic Indesign - Layouts, Type, and Images [Requires a Skillshare account]
Youtube: How to Get Started with Adobe Indesign CC
There are other programs that can be used to design and publish a book, but InDesign has really become the industry standard that everyone should have available in their tool belt.
The book publisher that I recommend is Art Bookbindery. Based in Manitoba, Canada, they have proven to be reliable and responsive, and the overall production process, from proof to print, didn't take as long as expected.
Happy publishing!